Clifford W. O'Conner, CIMA®, CPWA®, ChFC®
Cliff is the founder and President of C.W. O'Conner Wealth Advisors. He has been providing investment, tax and wealth management services to individuals, families, and business owners since 1993.
Cliff is unique among financial advisors in that he is a Registered Investment Advisor, a CIMA® (Certified Investment Management Analyst®), CPWA® (Certified Private Wealth Advisor®), and a ChFC® (Chartered Financial Consultant®).  Cliff's broad background and range of work experience enable him to assist clients in a wide range of different areas, including both personal and business.
Before founding C.W. O'Conner Wealth Advisors, Cliff worked as a CPA for international and local accounting firms including Coopers and Lybrand and Gifford, Hillegass and Ingwersen. He served as a CFO for McWhirter Realty Corp. and was a partner in real estate developments. Cliff earned his Bachelor of Business Administration degree in Accounting from Georgia State University in 1980.
Cliff serves on the board of trustees for Developmental Disabilities Ministries. Cliff is very active in DDM, volunteering his time and talents to the organization.  He and his wife Alice live in Lilburn, GA, where they are active in church, school, and local community activities. They have two grown children.
Kevin O'Conner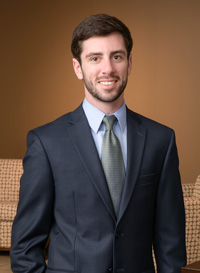 Kevin joined C.W. O'Conner Wealth Advisors in 2013 after graduating from Georgia College with a Bachelor of Business Administration degree in Business Management. Kevin is involved in all aspects of the firm, including wealth planning, business planning, portfolio management, client reporting and due diligence. He is currently studying for the Certified Financial Planner (CFP®) designation through the College for Financial Planning.
Kevin is a lifelong Georgian and currently lives in Brookhaven, GA. In his free time, he enjoys running, playing golf, attending sporting events, and giving back to the community whenever possible.
Kathy Griffith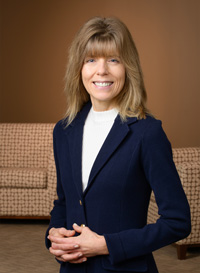 Kathy joined C.W. O'Conner Wealth Advisors in 2012 as the firm's Portfolio Administrator. In this role, Kathy is responsible for portfolio reconciliation and account administration and compliance, while overseeing day-to-day account setup and maintenance activity. In addition, Kathy engages with the rest of the C.W. O'Conner team to help serve our clients.
Kathy has more than 20 years of client service and investment experience, including working as a sales assistant at Bear Stearns and a client service specialist at Wells Real Estate Funds. A Georgia native, she earned her Bachelor of Business Administration degree in Finance from Georgia State University in 2004. She enjoys traveling with her husband, Marty, and her personal mission is to provide food and clothing for needy people in her community.