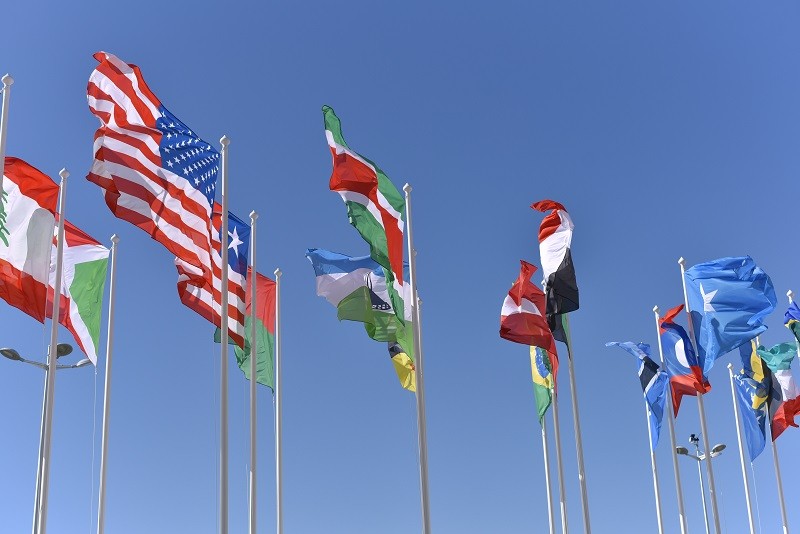 In recent years, international and emerging markets gave investors a reason to smile after they posted two years of double-digit returns. But these foreign markets took a hit in 2018 and produced disappointing returns. Continued concerns over trade negotiations, strength in the U.S. dollar, political uncertainty, and slowing global growth weighed on foreign stocks.
However, long-term investors should think twice before removing international developed and emerging markets from their portfolio mix. While these investments come with high risk, they also potentially provide high reward. We believe renewed allocations to international assets in the face of this uncertainty provide an opportunity for three reasons.
Valuation
Emerging markets traded down nearly 15% in 2018, making them the least expensive they have been since December 2011. This is a strong case for inclusion or additional weight in a globally diversified portfolio for the long-term investor. As a result, our forward-looking assumption for emerging markets rose year-over-year and now stands as one of the most attractive global equity markets over the next 10 years.
Growth
Over the last five years, emerging economies have accounted for approximately 76% of global economic growth as their current state of development often leads to better demographic and growth profiles than developed nations. This relative benefit works to the advantage of long-term investors willing to allocate to these markets.
U.S. Dollar Likely to Slow Advance
The U.S. dollar has been a large headwind for investments outside of U.S. bonds. As we noted in our outlook regarding slowing policy divergence, we believe the likelihood of a repeat performance in the strength of the U.S. dollar is low and falling given the Fed's slowing rate hiking campaign.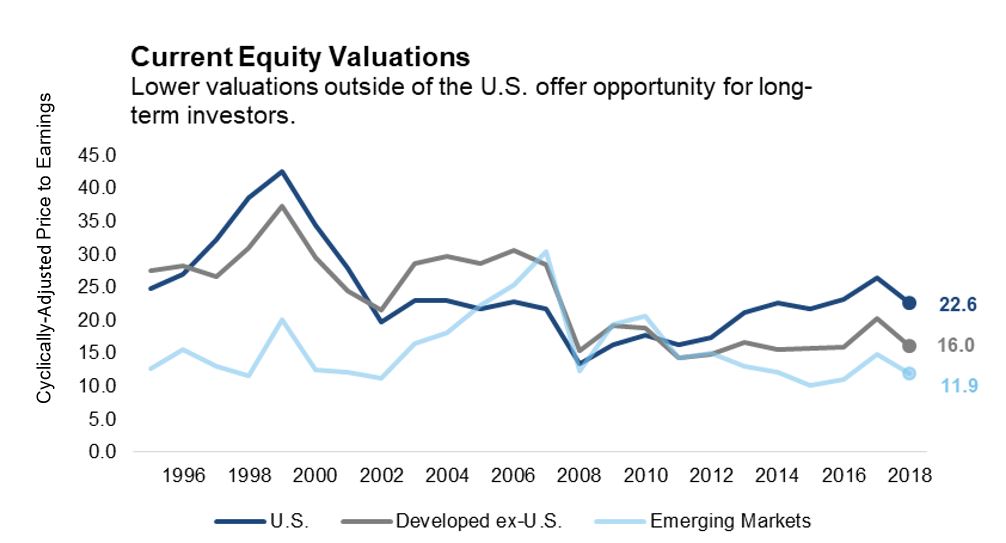 Takeaway
Don't discount including international developed and emerging markets in your portfolio. We recommend thoughtfully adding to allocations to take advantage of opportunities outside of the U.S. Foreign markets are more attractive today than U.S.-based assets and offer an opportunity to enter or add to the asset class at reasonable valuations.
However, valuation, growth and currency movements are not short-term catalysts and should be considered with a long-term time horizon.
If you would like to discuss including foreign markets in your portfolio, please contact us directly at 770-368-9919, or email Cliff, [email protected]; Kevin, [email protected]; or Kathy, [email protected].