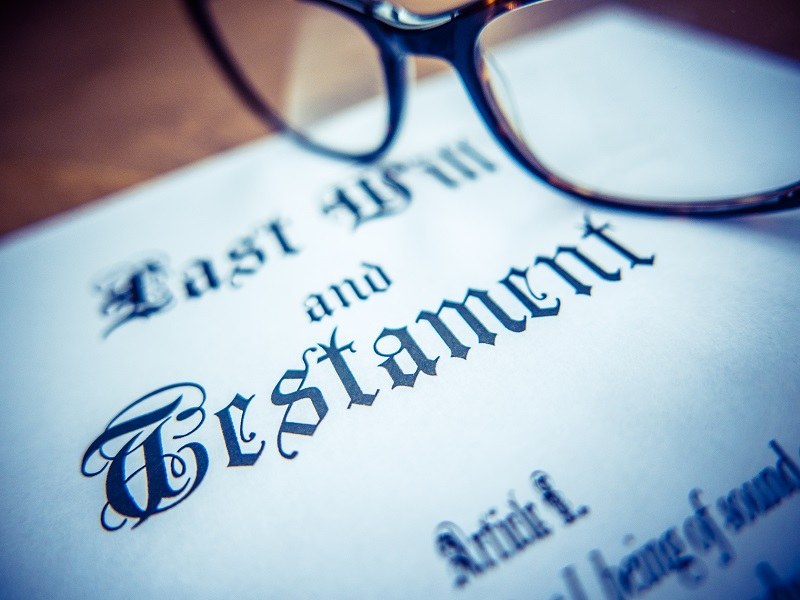 Most people don't like to think about dying, so the last thing they want to do is think about how to divide their assets once they are gone.
A survey by Care.com in 2017 found only 42% of adults in the U.S. have established a will or living trust. When respondents are broken down by age, 81% of people over age 72 have an estate plan. Nearly the same percentage of millennials said they don't have one. But the most surprising statistic is that 40% of people ages 53-71 reported not having a will.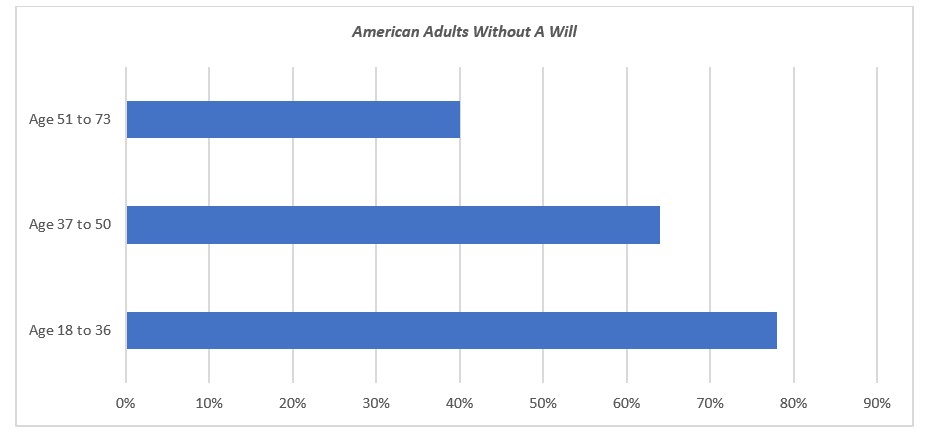 The truth is, if you don't dictate how you want your assets distributed, then a court will. Not having an estate plan could lead to disagreements among family members as to who will get certain assets or how much of them.
Below are three levels of estate planning we encourage our clients to evaluate. Everyone should have all the documents listed in Level 1. You may find based on your current financial planning that you'll also need documents listed in Levels 2 and 3.
Level 1 – The Must Haves
These documents are required for planning and documenting the transfer of assets with minimized tax and transfer cost. You should review these documents anytime you experience a life event, such as a birth, marriage, divorce, adoption, etc.
A will appoints guardians for your children and spells out specifically how you want your property split.
A living trust avoids probate and allows for privacy and to designate how assets are to be divided upon your death.
A healthcare power of attorney allows you to designate a healthcare agent to make health decisions in the event you are unable to make decisions for yourself.
A financial/property power of attorney allows you to designate an agent to make financial decisions in the event you are unable to make decisions for yourself.
Joint accounts transfer to a designated person upon death. It is important to review co-ownership provisions and the titling of accounts.
Some assets (such as IRAs, life insurance, and annuities) pass to your designated beneficiaries, so make sure to periodically review who you have listed as your beneficiaries.
Level 2 – Additional Protection
These steps can further enhance the direction of assets, minimize estate taxes, or increase protection of your assets.
Grantor Retained Annuity Trusts (GRAT) seek to pass assets to beneficiaries free of estate and gift taxes that have appreciated over the IRS Section 7520 interest rate.
Explore Charitable Trust, Donor Advised Fund, and Foundation Options.
Since life insurance is not estate tax free, consider establishing an Irrevocable Life Insurance Trust.
A Qualified Personal Residence Trust (QPRT) allows you to transfer your residence out of your estate to reduce the gift tax.
Intra-family loans can provide family members lower borrowing rates than traditional financing options.
Special Needs Trusts ensure the proper passing of assets so beneficiaries with special needs are not disqualified from benefits to which they are entitled.
Level 3 – Complex Matters
We find clients with complex estate tax issues or liability concerns may require these items in their estate plan.
Domestic and Offshore Asset Protection Trusts offer those in high-liability fields of work and those with high estate tax brackets options to reduce liability.
Self-Cancelling Notes allow the exchange of property for periodic payments based upon mortality.
Family Limited Partnerships and Family LLCs provide legal, financial, and tax structure to family businesses.
No matter your stage in life, an estate plan is essential. It protects your wealth and ensures your assets are distributed to heirs in the most effective way to minimize your tax burden. If you don't have a plan in place, talk to us today to get your estate plan started.
Contact us directly at 770-368-9919, or email Cliff, [email protected]; Kevin, [email protected]; or Kathy, [email protected].
You can also download our 2019 Annual Planning Guide for more information on estate planning, retirement planning, and more.