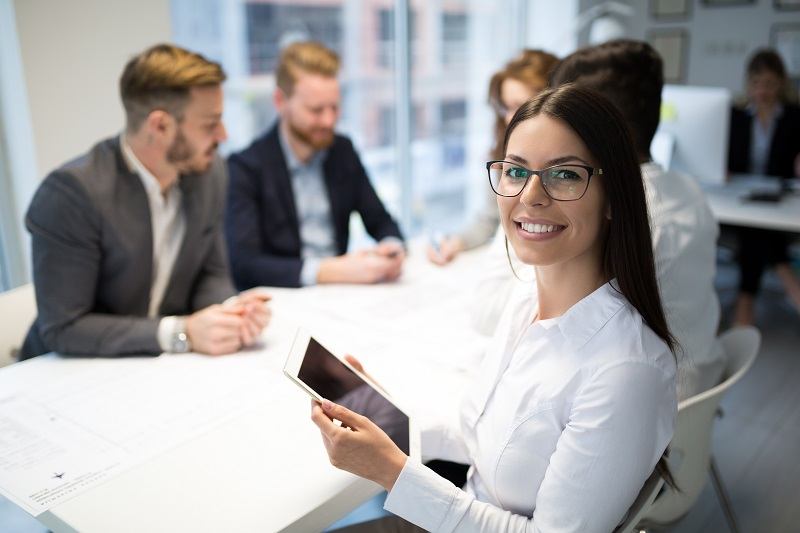 By Kevin O'Conner, Financial Advisor
Have you begun hiring recent college graduates? If so, you've added a new generation to your workplace: Generation Z. This generation (people born between 1997 and 2012) are poised to make up 36 percent of the workforce by 2020.
While they share some characteristics with Millennials, members of Gen Z bring their own workstyle and preferences to their job, shaped by the generation's shared life events and experiences.
We work with many business owners of privately held companies, and we understand the challenges they can face when dealing with recruiting and retaining talent. Companies that learn what motivates Gen Z and what they expect out of an employer will find more success in attracting and keeping employees. Below are seven ways companies can rise above the competition with this generation.
During the Interview
Highlight Diversity in the Company. This generation will be more diverse than any other before it and they will want to work for diverse companies. Providing equal opportunity for pay and promotion for everyone in the company as well as having a diverse environment are top factors for Gen Z in trusting an employer, Ernst & Young found. Share how your company is working to be a more inclusive environment.
Discuss Job Security and Growth. Because this generation grew up during the Great Recession, they highly value job stability. Be prepared to answer a candidate's questions about the health and future of the company.
Gen Z is also very interested in job advancement, so it's important to share career advancement paths within the company during the interview process and how the company supports its employees' professional development.
Onboarding
Create Personal Connections. Match a new hire with a someone in the company who can show the employee around, explain company culture and take them out for coffee or lunch. Personal connections are highly valued by Gen Z.
Include Soft Skills. In addition to going over job duties, company policies and benefits during onboarding, consider adding instruction on soft skills. Gen Z's soft skills aren't as strong as previous generations. In fact, 74% of Gen Z believes their generation struggles with or will struggle with in-person communication on the job. Also, only 9% describe themselves as collaborative, so companies may need to focus on fostering team environments as well.
On the Job
Communication. Even though they may struggle with talking to someone in person, Gen Z prefers to communicate face-to-face, especially when the topic is important. Stop by their desk instead of sending a quick email or use a video conferencing tool for remote meetings instead of a phone call.
Provide Encouragement. Gen Z wants leadership that encourages rather than pushes them, more so than Millennials. Help your managers and leaders learn how to communicate effectively with each generation working in your company so that you can create productive and happy employees.
Flexible work options. People from older generations may be skeptical about how productive employees can be if they aren't working in the office, but as Millennials entered the workforce, they made telecommuting more normal and acceptable. Members of Gen Z also want to be able to work when they want, not just from 9 to 5.
If your company is not already offering or encouraging telecommuting, expect requests from members of Gen Z. Add a policy to your employee handbook about working remotely and security tips to protect company and client information.
With this information in mind, you can begin to build a company culture that is inclusive of all employees and one that will resonate with all generations, including Gen Z.
Kevin O'Conner, a financial advisor at C.W. O'Conner Wealth Advisors, Inc., works closely with his clients to establish and meet their business and financial goals. If you have questions about this article, contact Kevin at 770-369-9919 or [email protected].