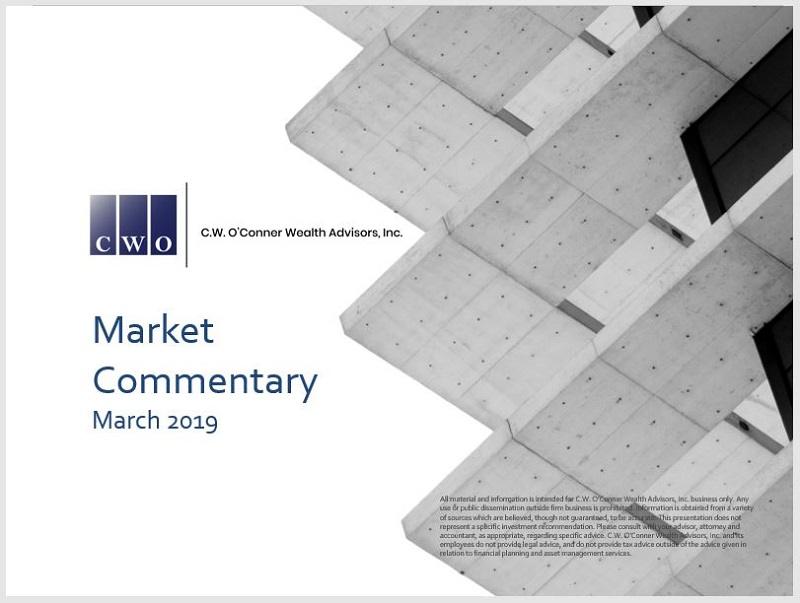 March was the tale of two markets for investors. Risk-assets proved resilient last month and were undeterred by ongoing protests in France, uncertainty around Brexit, back-and-forth U.S.-China trade negotiations, and weaker domestic growth and inflation data.
In contrast to the risk-on sentiment in the equity market, returns in fixed income markets were consistent with mounting growth concerns. High-yield credit spreads widened 0.1%, and the 10-year U.S. Treasury yield fell 0.3%. The spread between two-year and 10-year U.S. Treasury yields fell 5 basis points in March. Afterwards, Federal Reserve policymakers outlined their plan for balance sheet normalization – slow the pace of reduction starting in May and conclude balance sheet reduction by the end of September.
Conversations about the yield curve have been occurring more frequently lately as investors look for possible indicators of a pending economic recession. We believe the inversion on the front end of the yield curve is still sending Fed policymakers a message that monetary conditions remain too tight. The yield curve could be signaling that monetary policy cannot generate sustained economic growth, although we think it's a low probability.
Our Market Commentary for March 2019 includes more information on market activity last month, including a global markets summary and highlights from the U.S., U.K., Brazil, and India.
You may download our market commentary here.