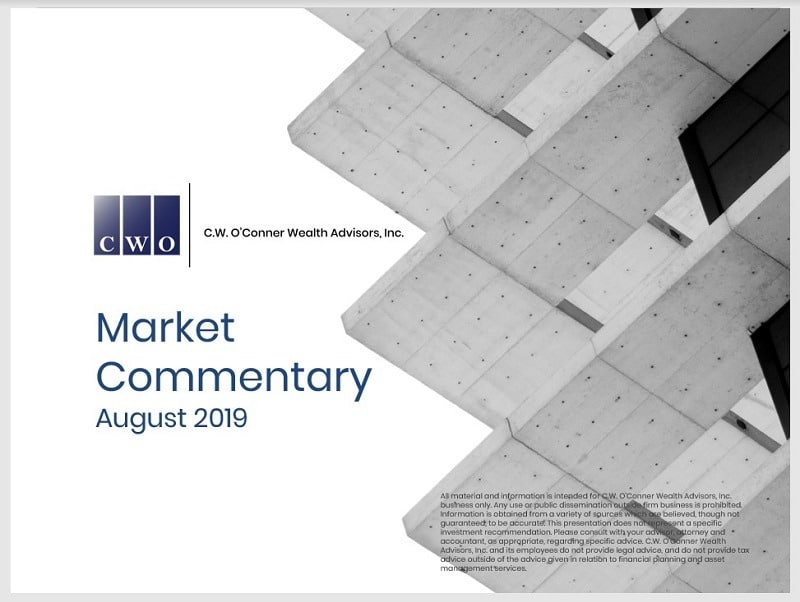 U.S. equities slumped in August as U.S.-China trade rhetoric continued to be front of mind for investors, amid underwhelming economic data. The U.S.-China trade fears also impacted MLP performance last month. The real asset under-performed thanks to falling demand as a result of the trade tension and lower energy prices due to oversupply on the U.S. Gulf Coast.
In the United Kingdom, equities dragged lower on concerns following Prime Minister Boris Johnson's request to suspend parliament in an attempt to force through Brexit with or without a deal by Oct. 31.
Our Market Commentary for August provides a global markets summary and highlights on fixed income, equities, and real asset performance for the month.
You may also download the Market Commentary here.