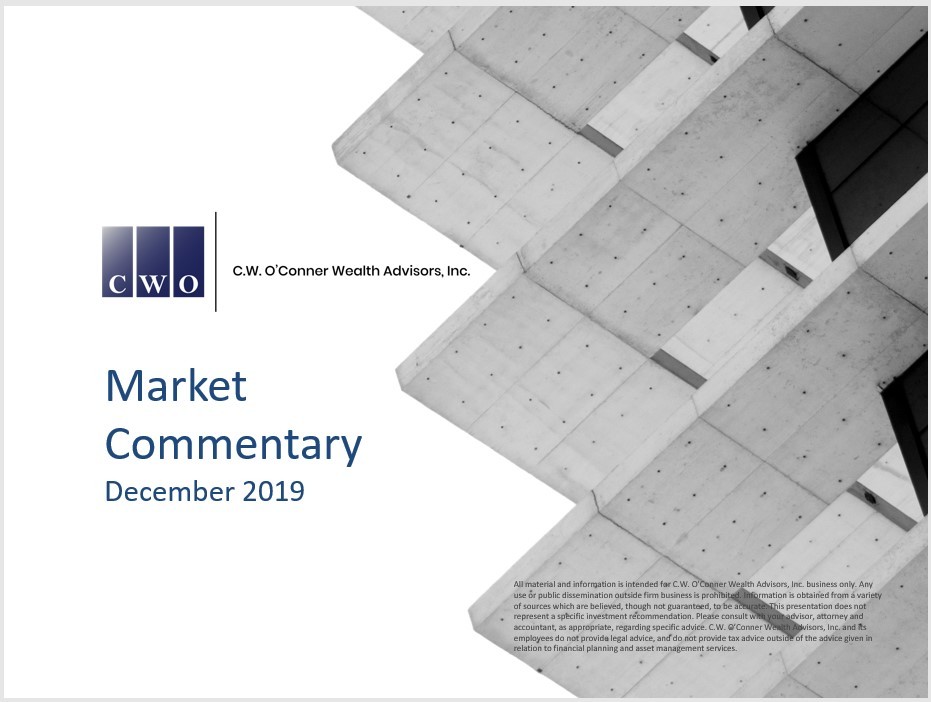 U.S. equities finished 2019 on a positive note, due to "phase-one" of the U.S.–China trade deal boosting sentiment. International developed equities increased as well, as investors reacted positively to easing trade tensions and a more certain exit for Britain from the European Union.
Our December Market Commentary includes global highlights from the U.S., U.K. and Brazil and a look at overall global market performances for the month.
You may also download the market commentary here.