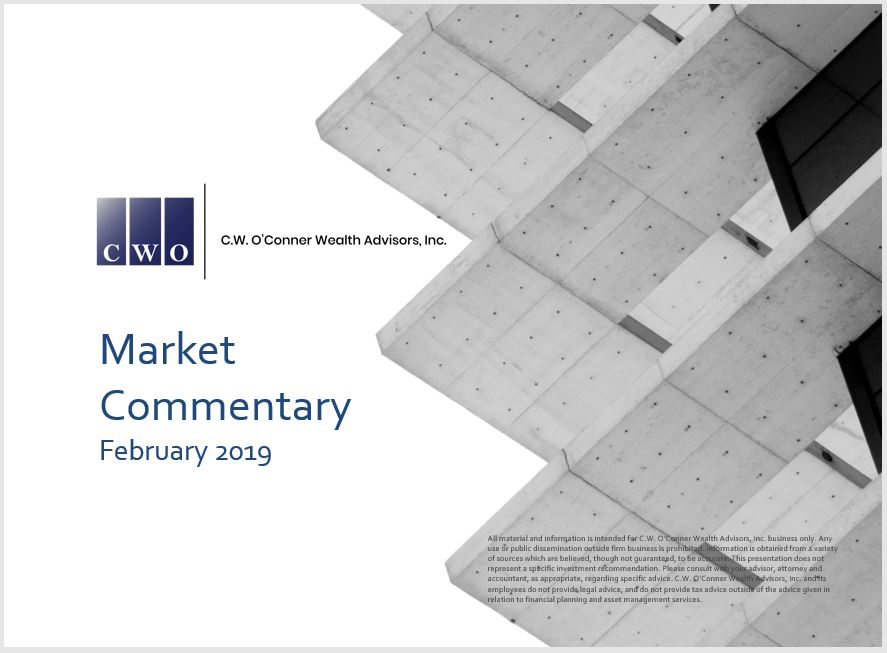 We invite you to read our Monthly Market Commentary for February 2019. This month's commentary contains an overview of global markets and a look at economic highlights from the United States, United Kingdom, China, and Mexico.
Economic growth in the U.S. remained firm following the release of fourth quarter GDP which signaled growth at 2.6%, topping market expectations of 2.4%. Better than feared corporate earnings and signs of more accommodative Federal Reserve policies further boosted investor sentiment.
You may download our market commentary here.