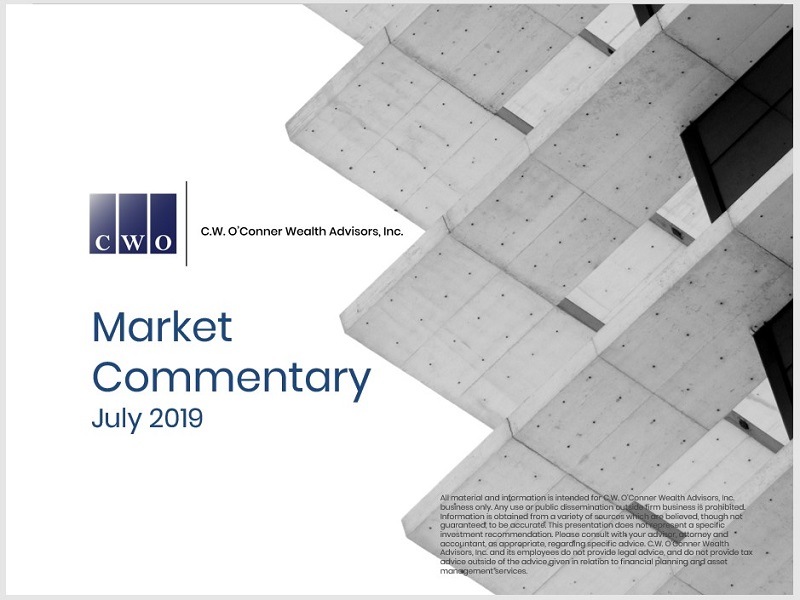 U.S. equities rose as the S&P 500 posted record highs mid-month.  Broad better-than-expected earnings and technology gains led major indexes higher. In Europe, German markets dragged lower on pessimistic forecasts of future GDP growth, fears of global slowdown, U.S.–China trade tensions, and ongoing Brexit uncertainty.
Chinese equity markets fell slightly in July, despite the revamped trade talks and the launch of the Shanghai Stock Exchange's STAR Market. The decline is due in part to an overall slowing growth in the Chinese economy and manufacturers leaving the country to avoid U.S. tariffs.
Our Market Commentary for July provides a global markets summary and highlights on fixed income, equities, and real asset performance for the month.
You may also download the Market Commentary here.