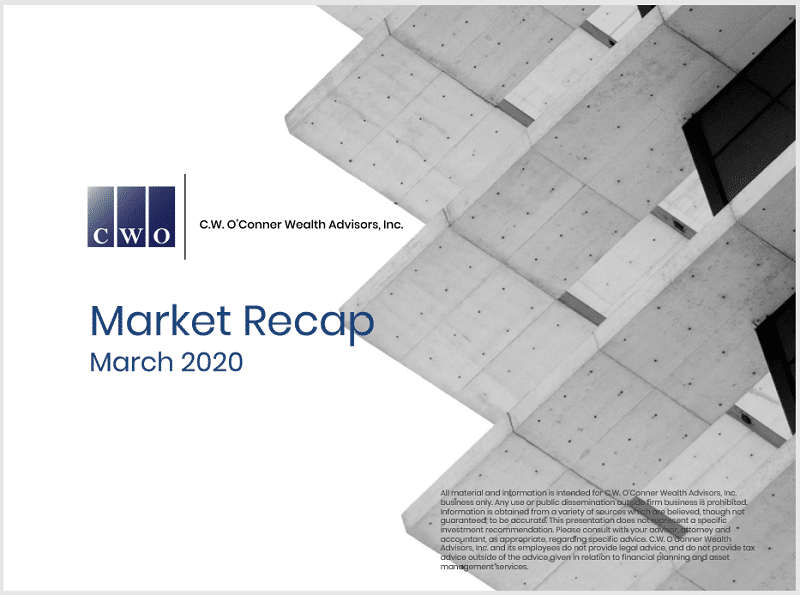 March 2020 was historic. The S&P 500 fell 34% from its February high in just 22 days. The shift from a bull market to a bear market was the fastest in history, and March proved to be the most volatile month in the history of the S&P 500.
Our Market Recap for March includes asset class performance.
You can view our recap here.