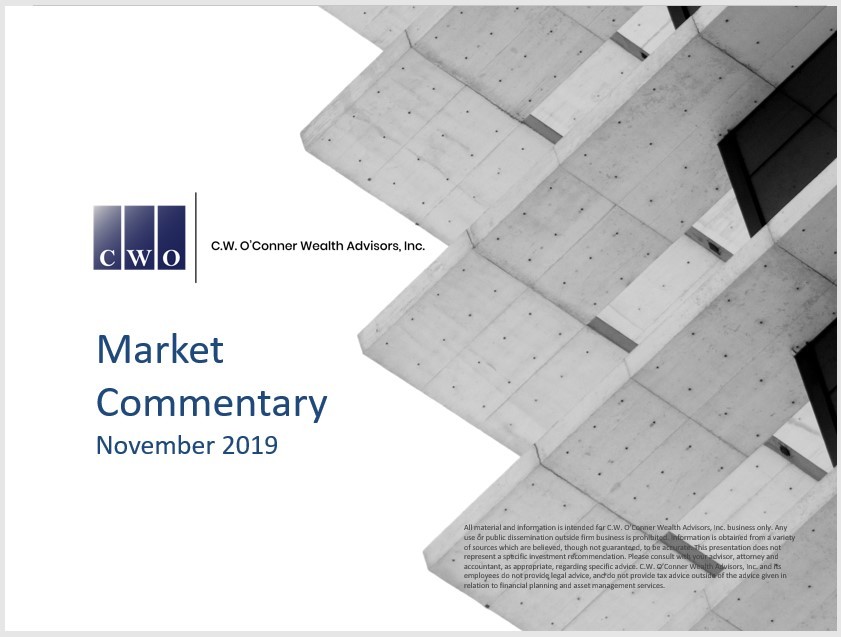 Personal spending continued to rise in November heading into the holiday season. This year has seen eight straight monthly increases in personal spending.
Also, domestic equities posted positive returns thanks to strong economic data and optimism regarding a "phase one" U.S.-China trade deal.
Our November Market Commentary includes global highlights from the United Kingdom and Brazil, as well as a look at global market performance for the month.
You may also download the market commentary here.