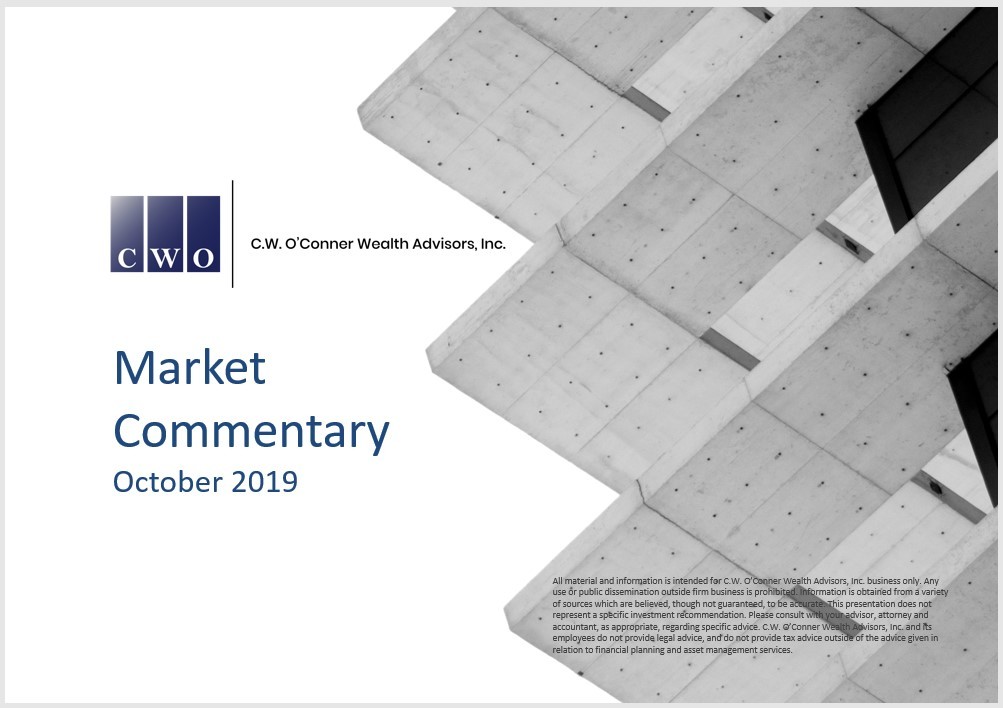 U.S. equities gained on strong employment and corporate earnings in October, suggesting that the U.S. economy is holding steady amid continued concerns of global slowdown and falling manufacturing activity.
International equities advanced last month as a dovish European Central Bank and Brexit extension quelled investor anxiety. Emerging markets also gained as investors sought risk assets.
Our October Market Commentary includes a recap of how fixed income, equities, and real assets performed last month, as well as global highlights from the U.S., U.K., and Russia.
You may also download the market commentary here.