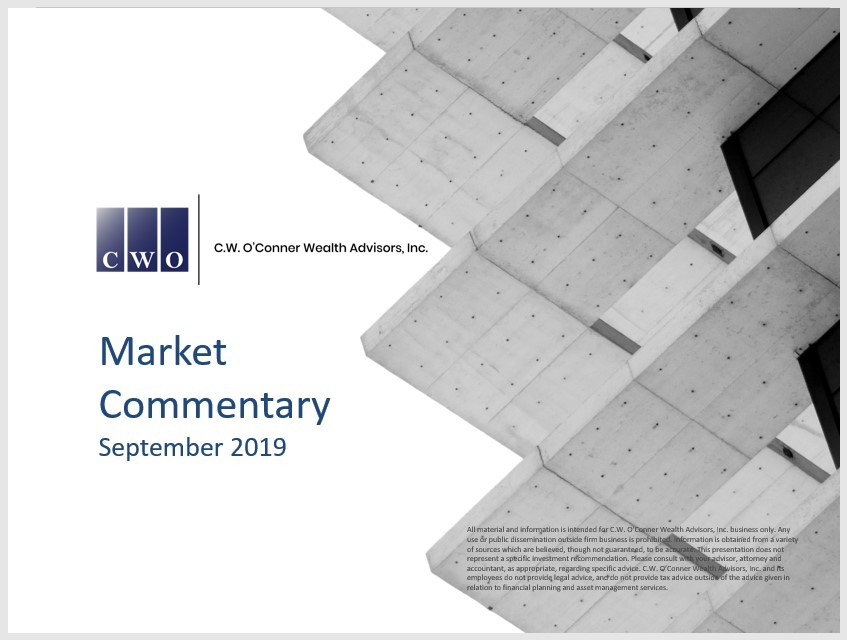 In September, U.S. equities gained on strong employment and retail sales data, suggesting that the U.S. economy is holding steady amid concerns of global slowdown and faltering manufacturing activity.
Domestic equities posted positive returns following positive economic data, but they were stunted by the persistent U.S.-China trade tensions and political discord fueling volatility.
Our September Market Commentary includes a recap of how fixed income, equities, and real assets performed last month, as well as global highlights from the U.S., U.K., and India.
You may also download the Market Commentary here.