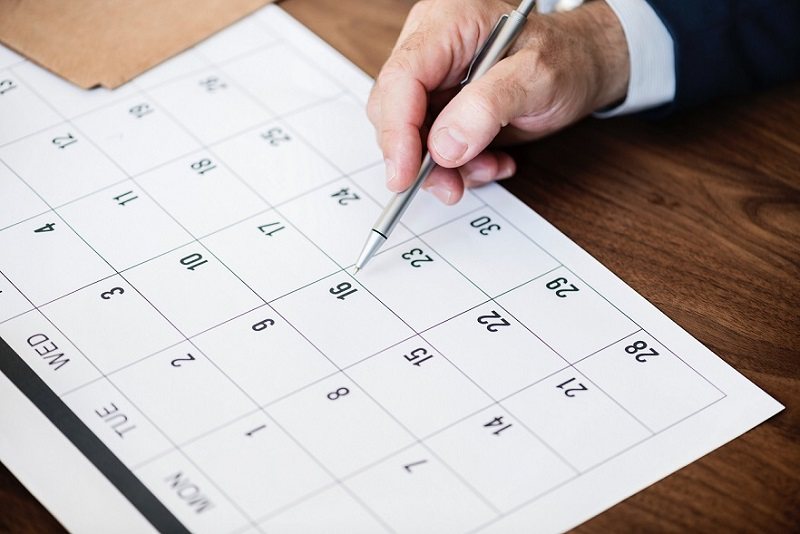 The IRS has updated cost-of-living adjustments for 2019 for qualified retirement plans. We've compiled a helpful chart with a subset of key retirement plan limits so you can quickly see the changes as compared to 2018. Keep these adjustments in mind as you evaluate your retirement plan.
2019 Qualified Plan Limits
The IRS released the 2019 cost-of-living adjustments for qualified retirement plans via Notice 2018-83. This chart highlights key retirement plan limits.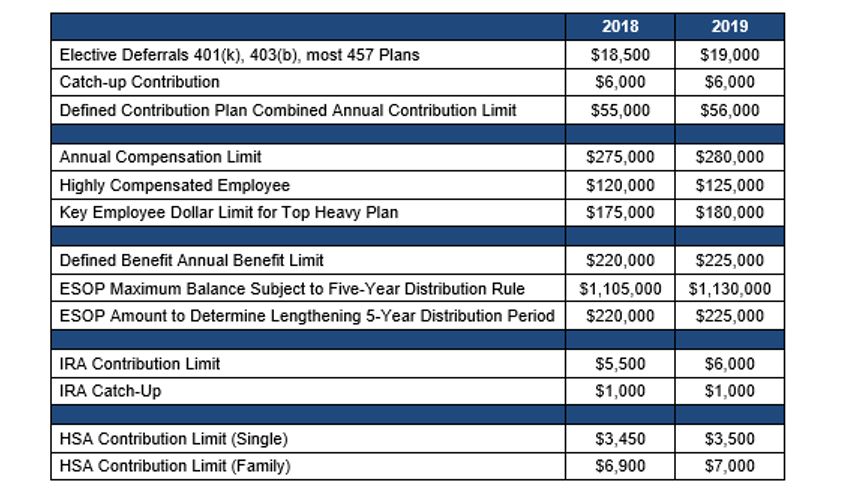 If you have questions about 2019 retirement contribution limits, please reach out to us directly, 770-368-9919, or email Cliff, [email protected]; Kevin, [email protected]; or Kathy, [email protected].
Disclaimer: This material is intended for the exclusive use of clients or prospective clients of C.W. O'Conner Wealth Advisors, Inc. Content is privileged and confidential. Any dissemination or distribution is strictly prohibited. Information has been obtained from a variety of sources believed to be reliable though not independently verified. Any forecast represents median expectations and actual returns, volatilities and correlations will differ from forecasts. Past performance does not indicate future performance.