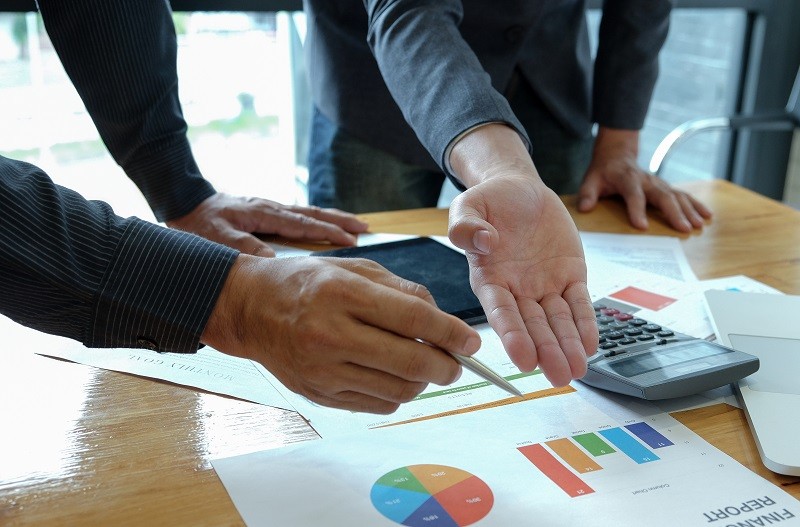 Private equity funds – illiquid, long-term investment vehicles holding private companies – can offer distinct benefits over public market funds. Why should you own private equity? For starters, it has a historical risk premium over public equities. Private equity funds enhance portfolio diversification when mixed with public assets, and as you know, we believe it is important to have a diversified portfolio.
Below are a few reasons why you should consider investing in private equity.
More Opportunity

Private equity provides diversification across vintage years, sectors, and geographies in a market that encompasses a larger population of investments as compared to their public peers.
There are more than 11,000 private U.S. companies with annual revenues over $100 million as compared to approximately 2,700 public U.S. companies with the same annual revenues.[1]  Private equity provides exposure to efficiently structured companies with strong corporate governance and growth potential. Private equity also offers proprietary deal flow such as early stage/innovative technologies and companies, corporate spinoffs, carve-outs, turnaround situations, and distress debt.
Corporate Control
By investing in private equity, you will have the potential to control a business and drive strategic changes. This control over corporate activities allows private equity managers to drive returns in ways that are uncommon within publicly traded companies.
You will be able to influence company strategic direction, provide board guidance and oversight of company management, and have a longer-term value creation view instead of a focus on quarterly earnings. You will have access to proprietary information and company management during the due diligence phase and ownership. You can also be involved in various exit strategies, including IPO, M&A, dividend recapitalization, and secondary (fund-to-fund) transactions.
Performance
Private equity has outperformed public equity over the long term. It provides opportunities to generate excess returns by targeted expertise, market inefficiencies, and information asymmetry. Asymmetric information allows private markets to achieve returns that may differ substantially from public markets.
Over the last 40 years, illiquid investments have enabled a return median premium (relative to their equivalent liquid asset benchmarks) of more than 3% annually. And, private equity displays imperfect correlation with other asset classes.

Risks of Private Equity
Because of the nature of private transactions and private equity funds, private equity investment comes with unique risks.
Illiquid assets, with long-duration holds and investment time horizons. Limited partners interests are not redeemable and cannot easily be sold to an outside LP.
Valuations. Valuation is typically reported on a quarterly delay, and valuations are subjective until there is a realization.
Speculative investment. The portfolio may be highly concentrated into just a few investments. The investment may also include control and non-control positions. Also consider that investment strategies in PE may rely on fund manager assumptions when underwriting investments.
Manager selection. Performance dispersions among managers in private equity are much wider than in public markets. In addition, managers cannot be replaced or fired during fund life and you cannot control liquidation timing of unrealized assets.
"Blind pool" investing. In private equity, investments are generally not known at the time of commitment.
Leverage. While the appropriate use of leverage can benefit both fund managers and portfolio companies by creating optimal capital structures, it can be detrimental in times of stress.
We believe investors should have a diversified portfolio that adheres to their risk tolerance and long-term investing goals. Private equity provides one way to create a diversified portfolio. If you have questions about including private equity in your portfolio, please reach out to us directly, 770-368-9919, or email Cliff, [email protected]; Kevin, [email protected]ner.com; or Kathy, [email protected] to learn how we can help.
[1] Capital IQ as of 9/2016
Disclaimer: This material is intended for the exclusive use of clients or prospective clients of C.W. O'Conner Wealth Advisors, Inc. Content is privileged and confidential. Any dissemination or distribution is strictly prohibited. Information has been obtained from a variety of sources believed to be reliable though not independently verified. Any forecast represents median expectations and actual returns, volatilities and correlations will differ from forecasts. Past performance does not indicate future performance.