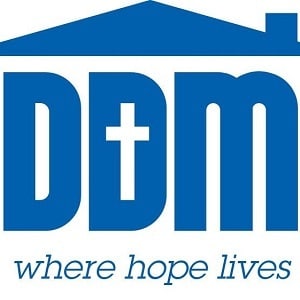 At CWO, we believe we can increase the positive impact we have on communities by focusing our time, talent and treasures on the areas of need that spark our passion. We'd like to introduce you to an organization we joyfully support, Developmental Disabilities Ministries.
Since 1981, DDM has served adults with disabilities and their families throughout Georgia by living out an important mission — to empower them to achieve their highest level of social, physical, emotional and spiritual maturity. DDM currently operates 15 group homes, two community living homes, and one community living apartment, serving nearly 70 residents.
In addition to providing residential services, DDM helps families find solutions and resources as well as provides education to people with intellectual or developmental disabilities and their families. DDM also works with churches and community services to respond to the growing need for assistance in welcoming people with disabilities.
CWO founder and president Cliff O'Conner currently serves on the Board of Trustees for DDM. His interest in ministering to people with disabilities grew from his mother's work teaching students with disabilities at the Georgia Rehabilitation Center in Warm Springs.
Cliff often volunteers for various DDM building projects. CWO is proud to support the work DDM is doing in our communities around the state. To learn more about DDM or how you can support their mission, visit http://ddmga.org.