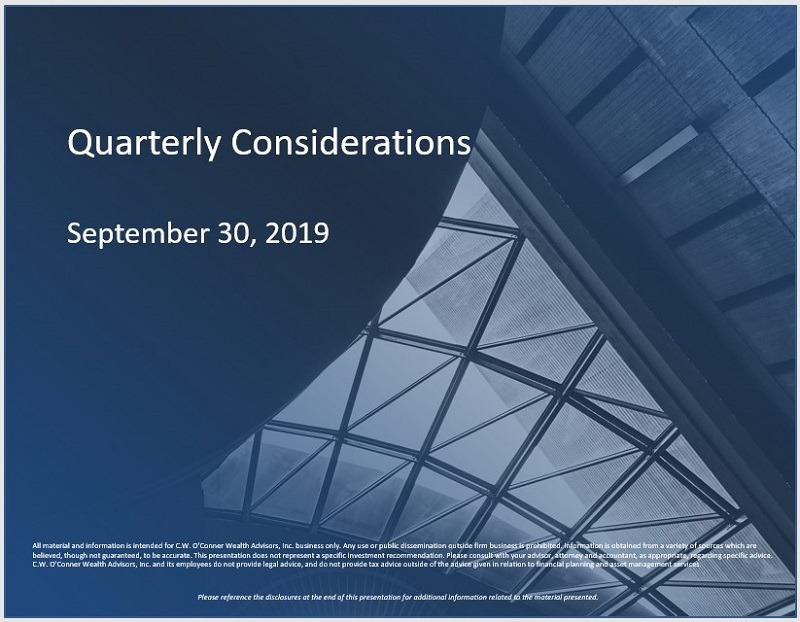 In the third quarter of 2019, fixed-income markets posted strong returns, led by international developed currency-hedged debt and longer-maturity U.S credit, which benefited from central banks loosening monetary policy and a broad appreciation in the U.S. dollar.
Investment grade credit and longer-dated bonds outperformed as central banks adopted more accommodative policies. The Federal Open Markets Committee ("FOMC") cut the target Federal Funds rate by 25 basis points at its July and September meetings.
Real assets posted mixed returns for the quarter. REITs increased sharply, benefiting from falling interest rates and strong fundamentals, while MLPs and energy-related assets underperformed during the quarter.
Our Quarterly Considerations for the third quarter of 2019 takes a closer look at the U.S. and global economies, and includes highlights on real assets, equity markets, fixed income, hedge funds, and more.