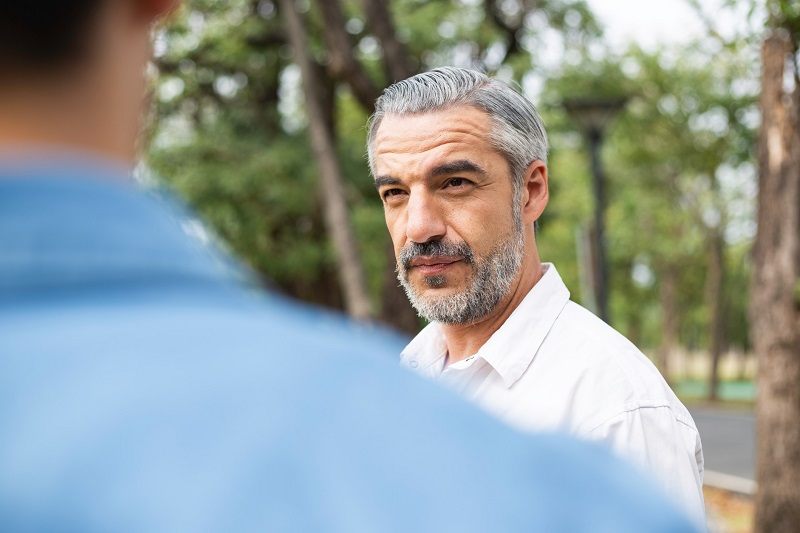 Retiring as a small business owner is more complex and complicated than retiring as an employee of a business. Instead of simply picking your retirement date and giving notice, you must begin planning years in advance, if possible, for the day you will no longer own and run your business. It's also likely that you plan to rely on the income generated from the sale of your business to fund your retirement.
That's why a succession plan is so important for every small business owner. A business succession plan helps to identify and develop who will take over your business when you are ready to retire and outlines the steps that must take place to make that transition occur.
For many small business owners, retirement could be approaching more quickly than they realize. Baby Boomers, born 1946-1964, own 41% of small businesses in the U.S., second only to Generation X (1965-1980) at 46%.[1] For business owners near retirement age – or contemplating their future retirements – a well-developed plan helps to create and preserve the value of the business after its changed hands.
Here are six tips to consider if you want to maximize the return on your investment as you prepare for retirement.
Tip #1. Get Emotions in Check
Making the decision to retire and actually taking steps to retire can be two different things for business owners. You have dedicated so much time, money and energy to growing your business and finding success that it may be challenging to actually walk away from it. Many small business owners feel a sense of loss when they exit their business, Entrepreneur Magazine reports,[2] so give yourself time to address your emotional and mental state surrounding retirement before creating your succession plan.
Tip #2: Evaluate Your Market Potential
It's not uncommon for a business owner to have unrealistic expectations for the value of his or her business. That's why it's important to work with professionals who understand business valuation. Take a deep, honest look at your business and the broader economic climate when estimating your chances of a successful transition. Consumer confidence in your community, region or industry may influence the future value of your business. It may also be helpful to note the growth of your enterprise versus the industry overall. Additionally, doing this early and long before you hope to transition your business may help reveal the potential for future growth.
Tip #3: Prepare Your Business
Next, look for anything that may delay or negatively impact the transfer of your business. This may include an evaluation of your personal and business tax returns by a financial professional, as well as a review of any potential local or state tax issues. If you have a business presence in multiple states, this may also help avoid potential tax issues.
Now is also an ideal time to contact a tax professional if you're thinking about restructuring your business for tax purposes. They may be able to help navigate the potential drawbacks and highlight any benefits that may result from a restructuring.
Tip #4: Do Your Due Diligence
If your business's financial documents aren't current, now is the time to remedy that.
Standard documents to review may include:
Incorporation documents
Equity ownership records
Meeting minutes
Tax classification records
If you have equity holders, do you know if they are entitled to a right of refusal? Additionally, if your business owns any intellectual property, are you certain it's been properly registered? The answers to these questions may have considerable implications for your transition plan.
Start thinking also about your existing business relationships. Existing long-term contracts or distribution agreements may need to be evaluated as well.
Tip #5: Include Your Employees
Your planning will include key leaders in your business to ensure a smooth transition. However, don't overlook sharing your transition plan with all your employees. Have answers ready for some tough questions, as you should prepare to be as transparent as possible. Securing employee buy-in can be a powerful element to your strategy and that can lead to essential conversations with those you trust most. In fact, research has shown that 62% of employees would be significantly more engaged at work if their company had a succession plan.[3]
Remember, your business isn't the only thing that is going to change through your transition. The livelihood of your employees and their families will be impacted as well, so it's important to allow them to voice their concerns. Creating a safe space for open conversations may help alleviate their worry and retain your key employees.
Tip #6: Ask For Help
Most successful business owners have a team of dedicated professionals to help their business succeed, such as CPAs, insurance agents or wealth managers. If you don't already have one, ask for referrals from your team for an attorney who specializes in estate planning and a business attorney. These roles may be valuable additions to your team.
Choosing one key individual to lead the group as you create and implement the succession plan may also be a smart move. Consider designating a single point of contact who can help with the coordination efforts and clear up confusion during the transition period.
There's a lot to incorporate into creating a winning succession plan. Remember, just like your business, managing your transition is a team effort. Taking an active part in your business succession planning and transition and actively seeking the advice of financial and legal professionals may increase your chances of success.
The team at C.W. O'Conner Wealth Advisors understand your business and financial needs and will help you make the right decisions for you, your family and your business. We provide business advisory and consulting services in areas including ownership transactions, liquidity events and buy/sell agreements. Call us directly at 770-368-9919 or email Cliff at [email protected] or Kevin at [email protected] to learn more.
---
[1] Small Business Trends Alliance, Small Business Trends: 2021 https://www.guidantfinancial.com/small-business-trends/
[2] "Exit Strategy: Don't Let Personal Motivations Conflict with Rational Business Decisions," Entrepreneur Magazine, Nov. 6, 2020.
[3] Software Advice, "Aided by Software, Succession Planning
Expands Beyond the C-Suite IndustryView," https://www.softwareadvice.com/hr/industryview/succession-planning-report-2015/