Author Argues that Modern Medicine Isn't Properly Addressing End of Life.
Doctors are supposed to do no harm, but what if they are harming their elderly patients by extending their lives?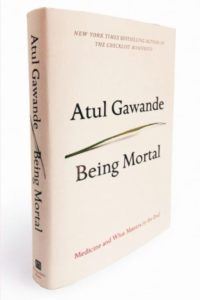 The medical professional needs to shift its focus from health and survival to enabling the well-being of patients.  Surgeon and author Atul Gawande examines these issues in his 2014 non-fiction book, "Being Mortal."
Doctors, uncomfortable with addressing people's anxieties over death, offer false hope and treatments that shorten patients' lives instead of improving them, he argues. Gawande's book uses research and personal experiences involving his family and patients to present the case that the goal should not be to have a good death, but to have a good life until a person's last breath.
Do you have suggestions for our next non-fiction read? Please share them with us at [email protected].