Let us develop a concrete action plan to bring innovative opportunities to life for you.
Multi-Industry Experience
Our industry background in real estate and tax serves as a strong foundation for helping clients define and reach their financial goals.
Dedicated Research Resources
Through Fiducient Advisors, we have access to information on markets, investments and financial trends that allows our clients to make better financial decisions.
Tailored Approach
We listen to our clients and develop strong relationships so that we are able to deeply understand their long-term personal and financial goals.
We Are Fiduciaries
As fiduciaries, we always offer objective, unbiased advice. We do not offer or recommend any proprietary investment products. Since we are an independent Registered Investment Advisor, we don't receive compensation for any products we recommend or sell. Instead, we charge a fee for our service, so you can rest assured we are always working in our clients' best interests, not our own.
An Essential Exercise
Successful investors understand and appreciate the impact of each lever and how it influences their financial goals.

It starts with a deep understanding of the client's needs. From there, we consider both inflows and outflows to develop required returns.

We take as much risk as we need, but no more. Our approach is long term. Our capital markets process is systematic and rigorous, monitored monthly and reviewed annually.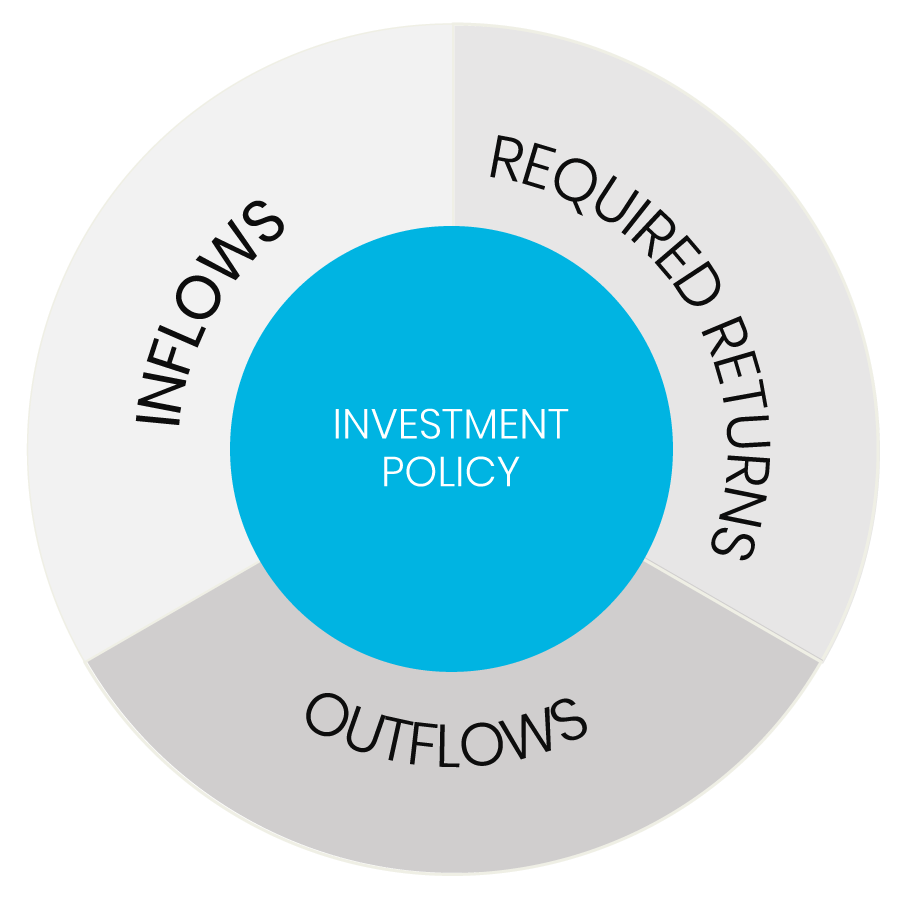 Active? Passive? Yes.
When it comes to your investment strategy, which is best – active or passive? Investors who choose just one path may often encounter performance lulls. That's why we use both active and passive investments to create a comprehensive strategy to support your goals.
Access to Sophisticated Resources
By using resources from Fiducient Advisors, our firm has access to exclusive proprietary tools, relevant resources and in-depth research that we can use to make the right investment decisions for you and your family.