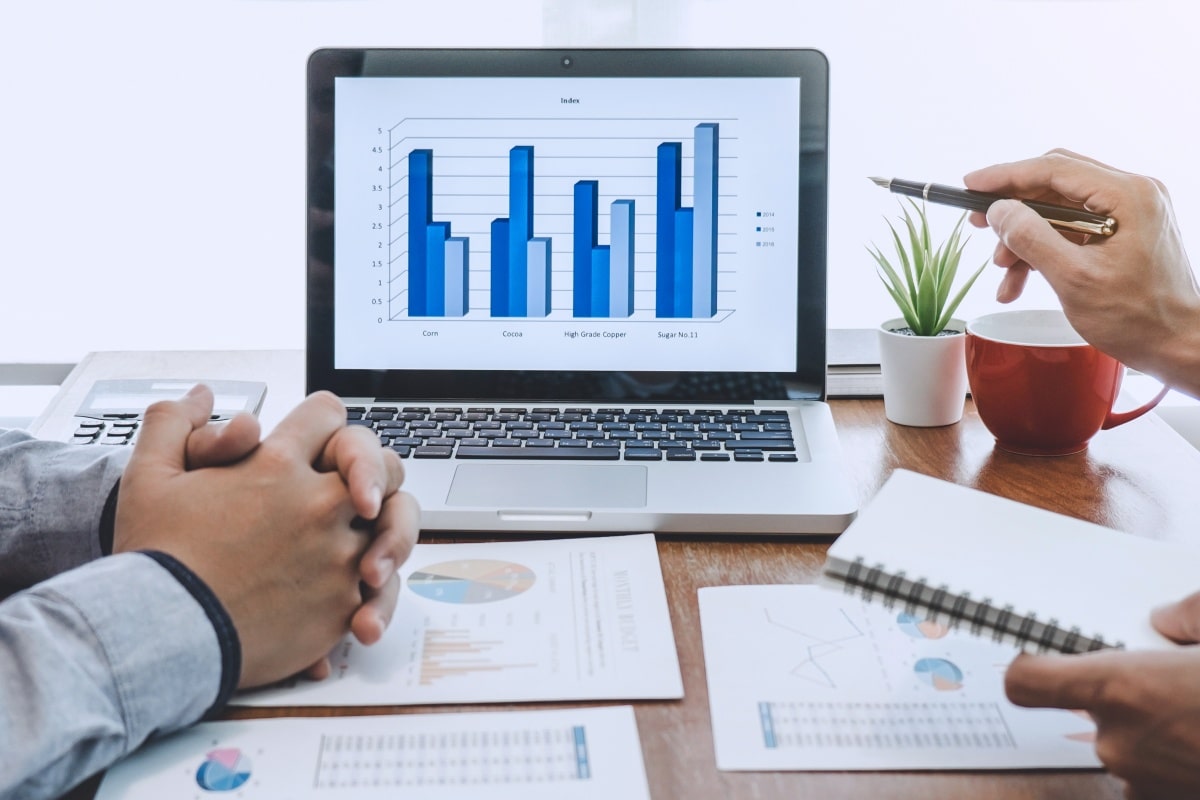 By Cliff O'Conner, Financial Advisor
Are you a small business owner who wants to quickly grow your retirement funds? If so, you should consider starting a Self-Employed 401(k). Many entrepreneurs with no employees besides a spouse choose this plan because of its higher contribution limits as compared to other retirement plans for small business owners.
We recently highlighted three common retirement plans for entrepreneurs, including the Self-Employed 401(k). This article provides more details about the plan so that you can talk with your financial advisor to decide if it's the right plan for your business and your retirement savings goals.
No Employees Except Spouse
The Self-Employed 401(k) plan can go by many names, including Solo 401(k), Individual 401(k), and One-Participant 401(k). The plan can be opened as a traditional 401(k) or as a Roth 401(k).
Self-Employed 401(k) plans are only for small business owners without full-time employees (notwithstanding spouses.) You can have part-time employees if they don't work more than 1,000 hours a year. Any person who is self-employed through any type of business entity can open one. Self-Employed 401(k)s are also a popular choice for independent contractors.
Higher Contribution Limits
Many small business owners choose a Self-Employed 401(k) because it allows the owner and spouse to contribute more on an annual basis than most other retirement plan options, such as a SEP IRA or SIMPLE IRA. It's also easier to reach the maximum contributions under a Self-Employed 401(k) due to the employee salary deferral option.
With a Self-Employed 401(k), you as a small business owner can contribute to the account as both an employee and the employer. As an employee, you can contribute up to $20,500 a year under the 2022 contribution limits. The employer can contribute up to 25% of the employee's salary as a profit-sharing contribution for a total maximum of $61,000 per year (or $67,500 for workers 50+).
Contributions by your spouse and on his/her behalf as the employer can also total $61,000 a year for 2022, for a total maximum of $122,000 per household.
If you and/or your spouse are 50 or older, you can contribute an additional $6,500 as an employee. This brings the total contribution for an individual to $67,500 and a total maximum of $135,000 per household for 2022. Keep in mind the contribution limits may change each year.
This is a higher limit than what is available with other types of retirement plans, such as the SEP IRA, for example. Contributions to a SEP IRA are only made by the employer. Under this plan, employers can contribute up to 25% of the employee's salary, with a maximum contribution of $61,000 for 2022.
In order to reach the full contribution of $61,000 under a SEP IRA, the employee's salary must be $244,000. Under the Self-Employed 401(k) plan, however, you and your spouse can have a lower salary because you can still hit the maximum contribution of $61,000 through employee contributions to the account.
In addition to higher contribution limits, another benefit of a Self-Employed 401(k) is that all funds are fully vested immediately.
Tax Benefits
If your account operates like a traditional 401(k), contributions are made pre-tax, so you are reducing your current tax burden while benefiting your retirement. If you choose to open the account as a Roth 401(k), your contributions will be made with after-tax dollars.
Which account type is right for you? It may depend on when you want to minimize your tax burden. Small business owners who believe their income will be higher in retirement may want to opt for the Roth 401(k) account. If you think your income will be lower in retirement, then it may be a smarter option to defer paying taxes on the money now by opening a Self-Employed 401(k) that operates like a traditional 401(k).
As the employer, your contributions, as well as plan costs and maintenance fees, may be tax deductible. For contributions to be deductible for the tax year, they must be made by the small business's tax return due date. Also keep in mind that pre-tax contributions to your Self-Employed 401(k) as the employer reduces your Qualified Business Income, and therefore, may reduce your QBI deduction.
Small business owners should keep the new QBI deduction created under the Tax Cuts and Jobs Act of 2017 in mind – for 2022 it is $170,050 for single filers and $340,100 for joint filers. This deduction could alter how some entrepreneurs save for retirement. To determine the impact of this deduction on your savings, you should plan to work directly with your financial advisor. They will also be able to help you determine which account structure – traditional or Roth – will maximize your tax savings, both now and in the future.
Paperwork
Various providers offer Self-Employed 401(k) plans, and where you set one up often dictates your investment options. Be aware that some providers, such as a bank, may only promote the products they sell.
In order to set up an account, you'll be required to complete paperwork about yourself, your business, investment elections, and more. Work with your financial advisor to ensure that you design a plan that makes sense for both your business and personal situation and goals.
You will also need to prepare employee disclosures, even though you (and possibly your spouse) are the only employee participating. The employee disclosure should include plan information, employee rights and responsibilities, and a general 401(k) disclosure.
After initial setup, a Self-Employed 401(k) doesn't require any annual tax filings with the IRS until the total assets in the plan equal $250,000 or more. Once you reach that amount, you'll need to file a Form 5500 EZ.
Self-Directed Plan
For small business owners who want more flexibility than a traditional bank or brokerage account can offer, a Self-Directed 401(k) may be worth considering. A Self-Directed 401(k) plan lets you invest in alternative investments such as real estate or precious metals. The investor directs the decision-making on buying and selling, but a qualified custodian or trustee must be an administrator.
The IRS has specific rules for Self-Directed 401(k)s, so consult with your advisor to ensure your investments don't run afoul of those rules. If the IRS determines you participated in a prohibited transaction, you will be required to correct it and pay taxes on that transaction, which can be quite costly.
Not all Self-Employed 401(k) plans are the same, so it's important to work with your financial advisor to find a plan that will best serve your business needs and retirement goals.
Editor's Note: This article was originally published in January of 2020. It has been updated for current data and republished.
If you have questions about setting up a Self-Employed 401(k) or what type of investments to include, contact us directly at 770-368-9919 or Cliff at cliff@cwoconner.com or Kevin at kevin@cwoconner.com.